Beth Emeth, Sherman, TX
Robert P. Davis, Architect
revised 4 July 1996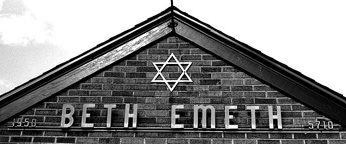 Before the turn of the century Sherman, Texas was a busier and more populous city than Dallas. The Jewish community was already thriving just after the Civil War with a large proportion of German Jews who had moved west from the earlier commercial center of Jefferson and other points in East Texas.


This cozy little temple was built in 1950 as the local air force base swelled just prior to the Korean war. The social hall in the rear was completed in 1989. Its architectural modesty has preserved it from the vicissitudes of fashion which have condemned many modernist structures of the same vintage.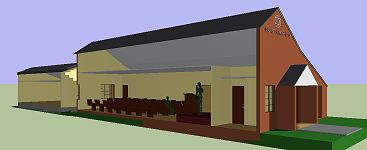 Beyond the foyer/utility/wc area in the front the building splits into a sanctuary (shown) and a lounge and kitchen divided by a folding partition. A very pleasant side-yard surrounded by mature trees makes this an especially attractive architectural ensemble.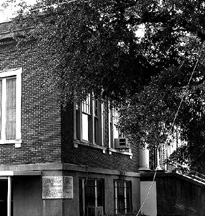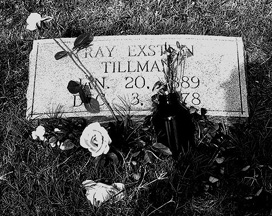 The congregation met in the Carnegie Library for many years, and Ray Tillman conducted a Saturday school in her home. After the Temple was built in 1950 the Saturday school became a Sunday school. There was a net loss of one student, the product of a mixed marriage, who then had to choose between Jewish and Episcopalian religious instruction.



These two early indicate the relative age of the Sherman community, which by Texas standards is fairly ancient. Of the many families who once resided in or passed through the town only 22 remain.